There are right ways and wrong ways to use Unified Communications (UC). The vast majority of companies and employees underutilize their UC platform in terms of how it can increase productivity. UC platforms such as ShoreTel, RingCentral and 8x8 are designed to optimize business processes. Do you really feel more efficient since you installed that application on your computer or mobile device? To truly get your money's worth out of your communications platform, and experience all the benefits that were promised pre-sale, you need some pointers on how to use UC to work smarter, work faster, and work together. The ideas below are just the tip of the iceberg when it comes to functionality; they are written primarily to spark your creativity in bringing out the best in your UC platform.

1) Use UC to Work Smarter

Work Smarter using ShoreTel Events
With ShoreTel Connect, users can easily create Outlook-integrated calendar events that include an itemized agenda with the audio/web conference bridge. The organizer has full control over the fine-tuned settings of the event, including who can present from the get-go, which code the participants enter upon entry (can be as short as 4 digits), and what callers hear when a new participant joins (hint: keep it simple!) All of this is accomplished within the single client interface, and the result is a professional looking (instead of sloppy) calendar appointment. During the call, all participants see the color-coded agenda for the event, and a subtle pin crawls along the agenda in real-time, keeping the conversation on track for everyone's benefit.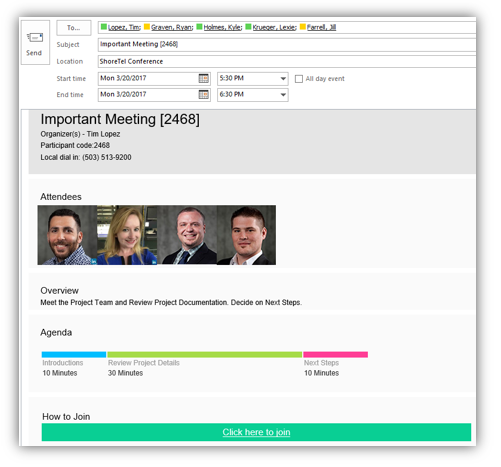 Work Smarter using RingCentral SMS
Something unique about RingCentral's UC platform is that it does not use Instant Messaging (IM). Instead, it only uses SMS messaging, even for internal communication. When I use my RingCentral desktop client to communicate with colleagues, I am actually sending an SMS from my work DID to theirs. This strategy simplifies RingCentral's messaging technology and opens the door for more modern customer communication. If your team isn't currently sending text messages to your clients from your business number, you should strongly consider where SMS fits into your company's sales, marketing, and service methods. Why? Because while only 33% of emails are opened, 98% of texts are opened, and 95% of those texts are read within 3 minutes! We believe in this stat so much that we wrote an entire blog post about how to use SMS in your business. Get some ideas from it, and put your SMS capabilities to work for your organization (Bonus: RingCentral SMS allows emoji's, and uses the iPhone emoji catalog!)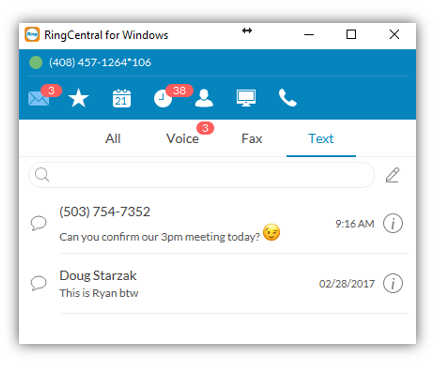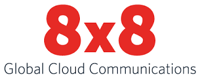 Work Smarter using 8x8 Custom Caller ID
8x8 provides end users with the ability to change their own caller ID on a call-by-call basis (if permissions are enabled by your 8x8 system administrator). This can be a powerful tool for your business, as there are some calls where your DID ought to be replaced by another phone number. For example, receptionists may want to display their company's main published phone number so that callers follow scheduling rules and reach the on-duty receptionist, even if it's not the receptionist who dialed out. In certain cases, though, a receptionist may prefer to provide their direct line as the caller ID, since receptionists at smaller organizations often "wear multiple hats" in terms of their job responsibilities and offering a direct callback number provides the best service to that client. Other examples include organizations who represent multiple business entities in the same building (with two different published numbers), as well as sales teams that work nationwide and wish to use a area code to appear like a local caller. This strategy is known to improve pickups and callbacks, therefore improving revenue, and 8x8 makes this easy by sourcing DID's in all major markets across the United States and the world.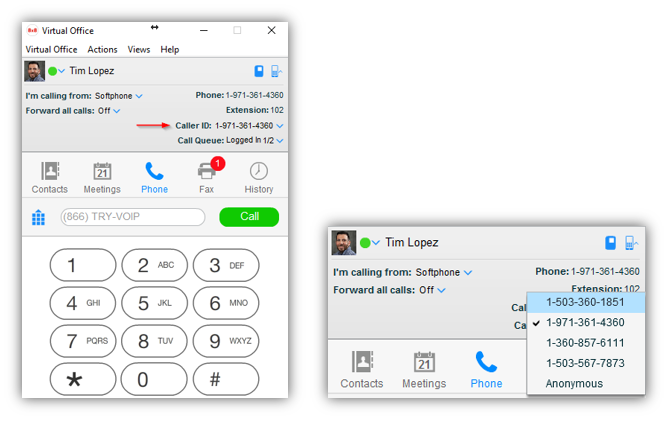 2) Use UC to Work Faster


Work Faster using RingCentral Office 365 and Google Integrations
If you're using Office 365 and prefer to send/receive emails in the Outlook Web App, or if you're a Google shop and live in Chrome, you will absolutely freak out over the integrations that RingCentral has developed. Rather than putting just one more app on your desktop, just live in the browser like you want to and bring the app with you as a sidebar integration, losing little to no functionality. You can make calls, send SMS messages, click-to-dial, fax, and schedule web/video conferences. These integrations are truly impressive, and help you work faster and lighter. Check out the screenshots below or view the 60-second videos that show the Office 365 integration and Google Chrome integration live.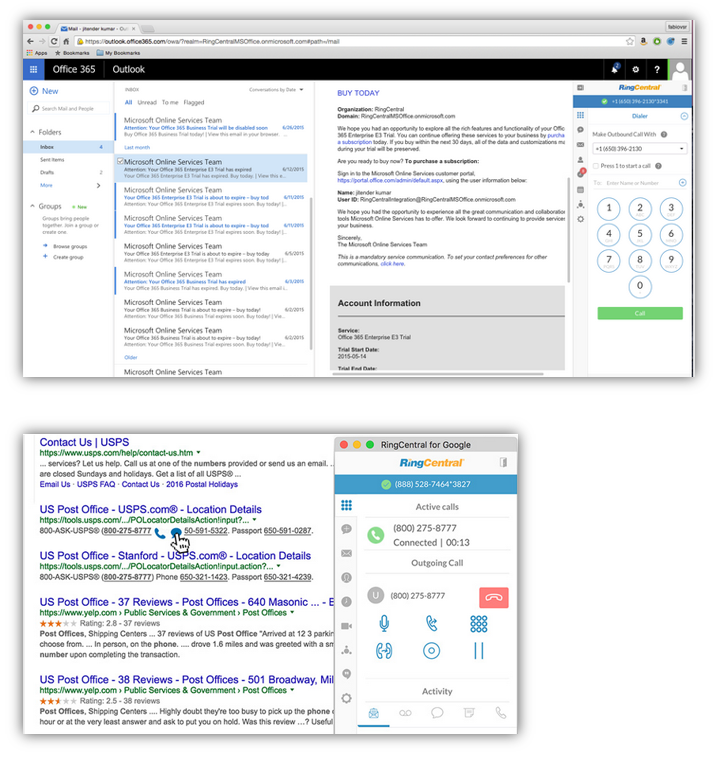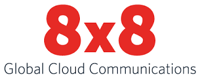 Work Faster using 8x8 Analytics
8x8 has an optional add-on product called Virtual Office Analytics that provides call center agents and supervisors with actionable insights on call queues and ring groups. Anyone whose work performance is measured primarily by the quantity and quality of the phone calls they make wants to know how well they are doing at any given moment. This tool gives your agents a comprehensive set of unique dashboards and reports that allows them to see how they are stacking up to their colleagues and motivates them to do their best. Supervisors are given a real-time view of all call activity in any selected call queue. Imagine the below Queue Board on an iPad held by a roaming call center supervisor who can monitor customer service levels and agent performance at a glance. This allows you to work smarter, but also faster. The meaningful data is user friendly, and the charts are quickly manipulated into various formats like bar graphs and pie charts, they work faster, without waiting on reports being pulled and analyzed by the one person in the company who can read them.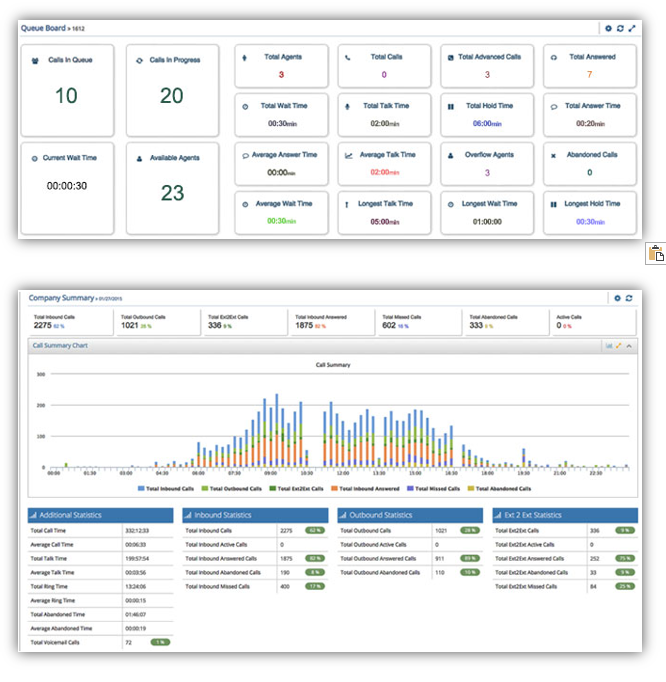 Work Faster using ShoreTel Drag and Drop Transfer
ShoreTel has been providing the popular "Drag and Drop Transfer" feature for 5+ years now, but until now it has been exclusively available only for those with the high-tier and high-cost "Operator" license. This made sense, as the few and far between Operator licenses were typically assigned to the front desk receptionists who handled most of the company's call volume. This gave them the ability to transfer calls in the blink of an eye by dragging them and dropping them on any name in a list of contacts.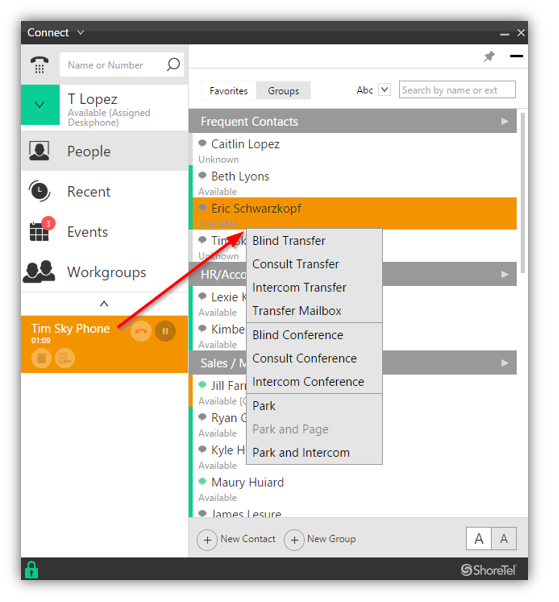 3) Use UC to Work Together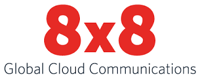 Work Together using 8x8 Meetings
8x8 provides an all-in-one audio/web/video collaboration tool built into its UC platform called Virtual Office Meetings. Collaboration tools are a staple of any UC platform, but 8x8 has a few features that are worth emphasizing, one of which you probably didn't even know was there. First, any IM or SMS conversation can be escalated into a conference call, and once in the conference, new participants can be invited to the call via phone, email, or even SMS. Any participant using the 8x8 mobile app can schedule these meetings, one-click join, collaborate via video (not just audio), and can even start/stop the recording of the conference from their smartphone. Finally, once the conference has ended, a comprehensive Meeting History is recorded in the desktop client, outlining a minute-by-minute timeline of who joined, who shared content, who shared video, and for future reference, even keeps a library of the actual documents shared so they can be downloaded again later if needed. This last feature adds a unique element to UC collaboration that I bet you didn't even know was there!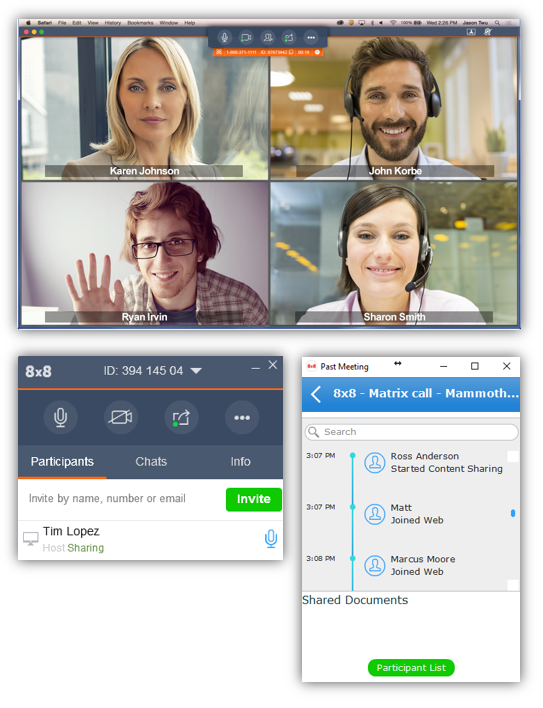 Work Together using Group Actions
ShoreTel Connect makes it easier to communicate with persistent groups. Each new ShoreTel user starts with a blank slate in terms of their Contacts and Groups and is encouraged to customize these groups to their liking. If you work in teams, organize your ShoreTel Groups by teams. If by departments, organize your Groups by department. You can even drag and drop users from the directory into your groups as you create them and see real-time presence information (both voice and IM) when you select a group. Once selected, you can do one of three actions with a single click: 1) Start a group chat, 2) Schedule a group meeting, or 3) Send a group voicemail. and ShoreTel makes it easy to work well together.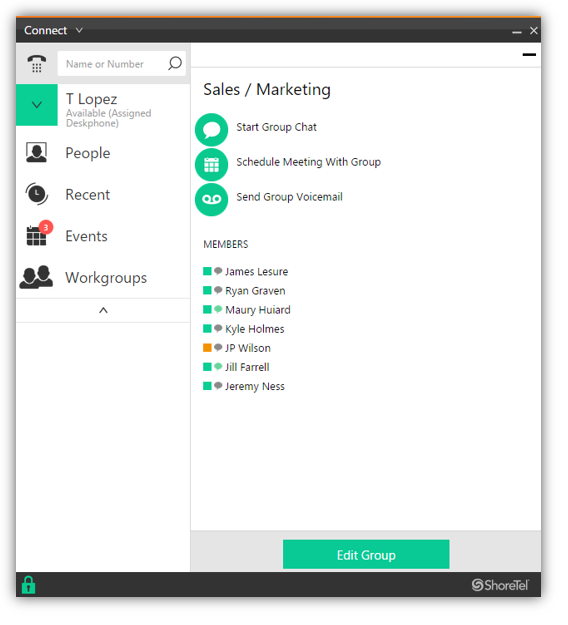 Work Together using Glip
RingCentral has made a strategic habit of partnering with the best-of-breed solutions in the area of advanced applications. For video it partners with Zoom; for contact center it partners with inContact, and for team collaboration it acquired Glip. Similar to Slack or Microsoft Teams, Glip is included standard with every UC user profile and is launched from the RingCentral desktop application. It's designed to provide a workspace for teams to connect, share files, assign tasks, schedule collaborative meetings, and keep in touch regarding important projects. One of the most impressive features is its suite of essential apps that it can integrate with -- from OneDrive to Zendesk to MailChimp. If you want to develop your own custom Glip integration, RingCentral allows you to do that as well, which means the only limitation for how to use Glip is your imagination. The goal is for your teams to work more effectively and intuitively than ever before, and RingCentral gives you a powerful tool to do just that.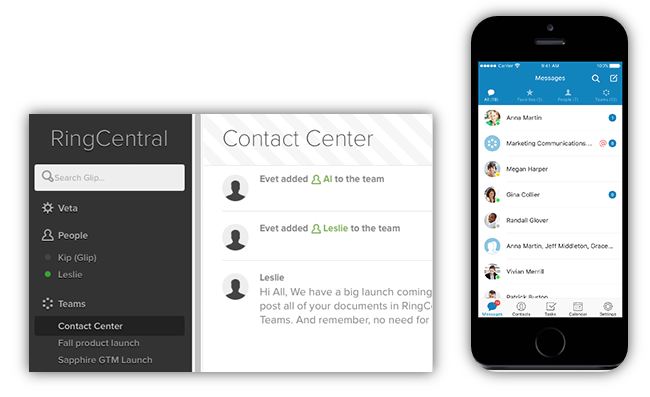 Conclusion
There are far too many UC features and tools to share in a single post. But the right way to use UC is to learn about and utilize the UC features that make your workweek easier. If a piece of software helps you work smarter, work faster, or work better together, then use it! If not, then don't. Overall, these tools are underutilized by end users, often due to poor training or a lack of training altogether. If you have a cloud-based phone system such as RingCentral, 8x8, or ShoreTel Connect Cloud, your user training was likely video-based (and I can bet that nobody watched the videos). Consider hiring Matrix Networks to provide onsite or live remote training for your UC end users, either during or after install. You need quality end user training to feel confident that your team is maximizing the investment your company has made (or will make) in a new UC platform, and our Project Managers are experienced trainers on all the above UC solutions. They proactively get to know your business applications and use cases so that each training session is carefully tailored to the audience. If you're interested in a complimentary consultation on the UC training needs of your organization, contact us today.
---
For a closer look at the 3 Cloud Phone Systems featured in the article above, download our complimentary Cloud Phone Comparison Guide.
---
Author: Tim Lopez