8x8 Cloud Phone System
8x8 has one of the longest histories of any Cloud Phone provider in the world. In 1987 8x8 was founded by Dr. Chi-Shin Wang and Dr. Y.W. Sing as IIT, later becoming Packet 8. Initially the company produced x87 floating point coprocessor and other microprocessors for a burgeoning PC industry. In 1999 Packet 8 began manufacturing processors for telephones and by 2002 they had rebranded as 8x8 and began offering true UC offerings. Their initial VoIP offering was simple, but as time went on 8x8 quickly built out the most robust cloud communications system available today. In addition to the incredible depth of tech, the company is also present across the globe, providing free dialing internationally to many destinations and positioning them as a leader in global deployments. The focus of 8x8 has and continues to be offering the complete suite of UC tools and reliability.
Reliability
The 8x8 product offers many advantages from a reliability and performance perspective. They are located in 20 data centers across the globe with a presence on 6 continents. The software runs on their own hardened server environment giving them more control and availability when compared to public compute like AWS or Azure. Each datacenter runs an active/active configuration at less than 50% utilization each stack capable of failing over within the datacenter or to an alternate datacenter geographically close. In the event of a total failure at a datacenter, the solution automatically updates DNS records to re-route calls to the alternate datacenter. 8x8 is the most transparent about their infrastructure of any major provider, allowing clients and partners to peek under the hood and understand the magic behind their industry leading disaster recovery strategies.
Software
Every piece of software that creates the 8x8 solution was developed in-house, giving 8x8 maximum flexibility in evolving and controlling their product. The sheer breadth of 8x8's developed software portfolio is a huge advantage when compared to alternative cloud UC providers. The platform includes the obvious basics like desktop software to control your phone and web based administration but also includes the advanced applications like their Virtual Meetings with 1080p video and integration to Google and Microsoft tools, to a full-fledged Contact Center with multi-channel communications and advanced analytics. With 8x8 software clients enjoy the flexibility to use the enterprise features that fit their business without paying for those that don't provide value.
International Presence
Multi-national enterprises and those that do business with companies abroad can take advantage of 8x8's global presence. 8x8 service is now available in over 40 countries, maximizing the value for international organizations and allowing all users to share a single communications platform. The availability of international numbers provides a route for businesses without a physical presence to provide local calling to customers in other parts of the world. Businesses that interact with others across the globe also benefit from 8x8's unique dialing plan, calls to the US, Canada, Puerto Rico, Guam, US Virgin Islands, France, Ireland, Italy, Spain and the UK are free for all unlimited extensions. With the Global Extension, this free service is extended to more than 40 countries. For organizations that are focused on global expansion, integration and communication 8x8 is an incredible value.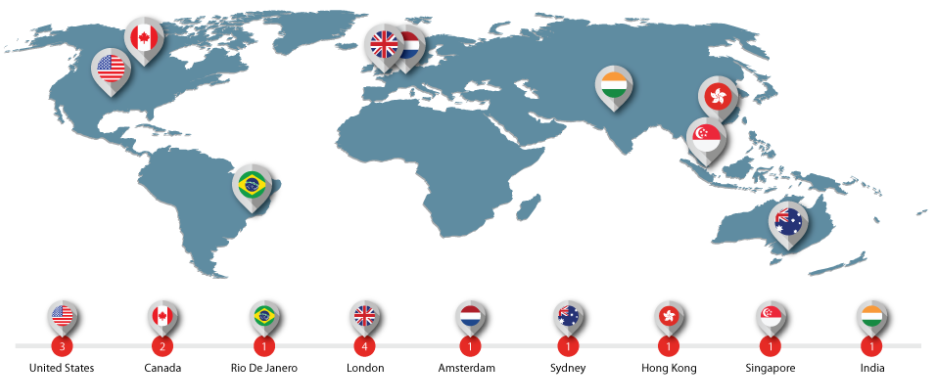 Contact Center and Analytics
In our opinion the 8x8 Contact Center is competitive with the stand-alone cloud products like inContact and Interactive Intelligence that have led the charge in recent years. The product includes skills based routing, multi-channel communication, CRM integration, self-service IVR and website integration for starts. Workforce optimization is fully integrated and allows supervisors to make intelligent staffing decisions. The fact that the Contact Center product is owned by 8x8, provides significant advantages in pricing and flexibility. The recently updated 8x8 analytics provide incredible tools to supervisors and executives wanting a better understanding of how people are communicating. The solutions provides you real-time dashboards available from any type of device and of course detailed historical reports that we can rely on.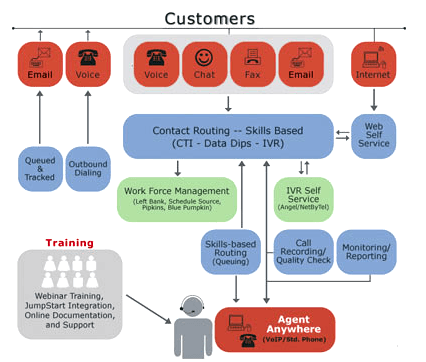 Matrix Networks Cloud Phone Concierge Service
Matrix Networks has been designing, installing and supporting phone systems for more than 3 decades. We depend on our phone systems to connect us to the outside world, having a poor installation that results in lost calls and downtime is unacceptable. Part of moving to a cloud phone solution is porting your existing telephone numbers to your new carrier a process that carries the risk of losing critical numbers if done incorrectly. Cloud providers live in a "cloud world" with limited understanding of your physical environment, how will they identify and incorporate traditional telephone devices like fax machines, door phones, overhead paging and headsets. The first day you start using your phone system is critical one, getting a cloud provider to participate on-site is expensive leaving you at the mercy of telephone support if things go wrong. Our job is to bridge this gap, understanding the soft spots in each vendors offering and deployment strategies and quietly filling the gaps to ensure success.
Highlights
Dedicated Project Manager from Matrix Networks

Network Configuration including Core Switch and MPLS handoff and/or SD-WAN setup

Project Manager on-site for the first day live

Tailored Training

Call Flow Diagrams