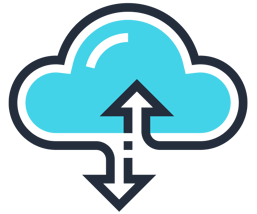 Why use Matrix Networks Concierge Services?
Did you know that 1 in 3 cloud phone system deployments fail? Poor planning is typically the root cause. At Matrix Networks we have a proven track record of 30 years deploying, training and maintaining best of breed phone systems. Project Management and planning is critical to a successful cloud phone implementation.
Dedicated Project Manager
A trusted and experienced partner from planning, to roll-out and post installation support. Our Project Managers are trained by the manufacturers on their products and use our unique process to ensure a successful rollout. Project managers provided by the manufacturer are often over worked, unavailable and lack on-site resources to ensure success. We fill the gap between the virtual world they live in, and the physical one the rest of us deal with every day.
Benefit of First Day Live
First impressions are everything. Now that you have invested in a new phone system it is critical that your end users have a positive experience transitioning to their new communications platform. Having experts on site for the first day your system goes live is a critical part of successful adoption. Recommendation: include Onsite Classroom Training and Onsite Admin Level Training in order to maximize your Concierge Services experience.
Contact Center Services
Your Contact Center is often times the front lines of communication for your organization. Positive experiences can earn repeat business, while negative ones can scare away what would be returning revenue. That is why, when it comes to onboarding a new contact center solution, it is imperative that your agents and supervisors get off to the right start. Matrix Networks will ensure a smooth transition with agent and administrative training specifically focused on your environment.
Connectivity Expertise
Matrix Networks leverages over 30 years of experience evolving with telephony to build network infrastructure designed to handle the unique needs of cloud telephony. Not all data is created equal, it is important you have packet prioritization in place to ensure that voice is being prioritized.