System Enhancement Partners

About Bigleaf:
Bigleaf, based in Portland Oregon, is Matrix Networks' go to partner for SD-WAN deployments. They have helped countless Matrix clients achieve greater Internet reliability and improved network performance. Bigleaf Networks improves Cloud connectivity and Internet performance. Their team of telecom and network software professionals built their SD-WAN optimization and redundancy service based on the natural architecture of leaves. Bigleaf is dedicated to providing a better Internet experience with simple implementation, friendly support, and industry leading SD WAN technology. Founded in 2013, Matrix Networks was one of Bigleaf's original partners. Partnership established in 2013.
---

About VXSuite:
LVM, Inc. is a leading software development company specializing in Unified Communications Ecosystem Management. Established in 2009, they have led the charge in helping companies understand their ecosystem, optimize performance and deliver unparalleled quality of experience to users. For additional information, visit www.vxsuite.com – Matrix Networks has been a proud partner of VXSuite since 2011.
---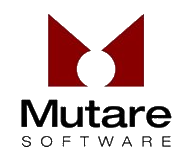 About Mutare:
For more than 25 years, Mutare has made information access easier and faster for businesses and partners. With Mutare, you can read voicemails in your email so you never miss a call. Send an important message to a massive group. Empower call center agents to assist people across multiple channels—and more. For additional information, visit www.Mutare.com – Matrix Networks has been deploying voicemail to email solutions from Mutare since 2011.
---

About RGnets:
RG Nets is the leading provider of gateways and centralized-authentication appliances designed to manage, provision, and protect revenue-generating networks. rXg turn-key gateways offer customer networks of all sizes a single integrated network-provisioning appliance for cost-effective and scalable network deployments. All of the functions and features required in today's revenue-generating policy-enforcement networks are bundled in one rXg device. Headquartered in Carson City, NV. For additional information, visit www.rgnets.com – Since 2013 RGnets has helped Matrix Networks deliver innovative solutions for wireless Internet deployments that help organizations maximize their Wi-Fi investment.
---