Communication Partners

Matrix Networks Partners with ShoreTel (now Mitel) for Phone Systems:
ShoreTel (now Mitel) is the provider of brilliantly simple Unified Communication (UC) solutions based on its award-winning IP business phone system. Offering organizations of all sizes integrated, voice, video, data, and mobile communications on an open, distributed IP architecture that helps significantly reduce the complexity and costs typically associated with other solutions. The feature-rich ShoreTel UC system offers the lowest total cost of ownership (TCO) and the highest customer satisfaction in the industry, in part because it is easy to deploy, manage, scale and use. Increasingly, companies around the world are finding a competitive edge by replacing business-as-usual with new thinking, and choosing ShoreTel to handle their integrated business communication. ShoreTel is based in Sunnyvale, California, and has regional offices and partners worldwide. For more information, visit shoretel.com. Matrix Networks has been a partner of ShoreTel's since 2007, helping organizations experience the power of brilliantly simple unified communication both on-premise and in the cloud via ShoreTel Sky.
---

Matrix Networks Partners with Ruckus Wireless for all Hospitality and Enterprise Wi-Fi
Ruckus Wireless is a pioneer in the wireless infrastructure market, enabling carriers and enterprises to stay ahead of the exploding demand for high-bandwidth applications and services. The Ruckus Smart Wi-Fi technology redefines what's possible in wireless network performance with flexibility, reliability, and affordability. Matrix Networks has been designing, installing, and maintaining SMART Wi-Fi as a partner of Ruckus Wireless since 2011.
---

About RingCentral:
RingCentral is one of Matrix Networks' key players when it comes to cloud phone systems and UCaaS. Since 2003, RingCentral has been transforming how companies communicate and collaborate. Breaking down the barriers created by traditional on-premise PBX hardware, our cloud-based communication and collaboration platform offers a comprehensive set of capabilities that unify voice, business messaging, team collaboration, video conferencing, and online meetings. To learn more about the 8x8 and Matrix Networks Partnership click here.
---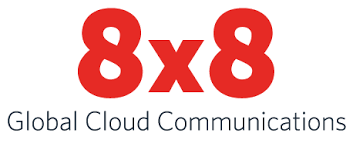 About 8×8:
8×8, Inc. is the trusted provider of secure and reliable cloud-based unified communications and virtual contact center solutions to more than 40,000 businesses operating in over 40 countries across six continents. 8×8's out-of-the-box cloud solutions replace traditional on-premises PBX hardware and software-based systems with a flexible and scalable Software as a Service (SaaS) alternative, encompassing cloud business phone service, contact center solutions, and conferencing. For additional informational information contact your Matrix Networks Account Executive or visit www.8×8.com. Matrix Networks has been a partner of 8×8, Inc. since 2014. To learn more about the 8x8 and Matrix Networks Partnership click here.
---

About Meraki:
Matrix Networks is a Merakai | Cisco Partner based in Portland Oregon. Founded in 2006, Meraki has grown to become an industry leader in the IT space, with over 230,000 customers and 3 million network devices and counting online around the world. Meraki's comprehensive set of solutions includes wireless, switching, security, communications, EMM, and security cameras, all managed through Meraki's web-based dashboard interface. To learn more about the Meraki and Matrix Networks Partnership click here.
---

About Bigleaf:
Bigleaf, based in Portland Oregon, is Matrix Networks' go to partner for SD-WAN deployments. They have helped countless Matrix clients achieve greater Internet reliability and improved network performance. Bigleaf Networks improves Cloud connectivity and Internet performance. Their team of telecom and network software professionals built their SD-WAN optimization and redundancy service based on the natural architecture of leaves. Bigleaf is dedicated to providing a better Internet experiencewith simple implementation, friendly support, and industry leading SD WAN technology. Founded in 2013, Matrix Networks was one of Bigleaf's original partners. Partnership established in 2013.To learn more about the Bigleaf Networks and Matrix Networks Partnership click here.
---

About VeloCloud:
VeloCloud is the first to provide all three elements needed to achieve a Cloud-Delivered SD-WAN: a cloud network for enterprise-grade connection to cloud and enterprise applications, softwaredefined control and automation, and virtual services delivery. VeloCloud is the only SD-WAN solution supporting data plane services in the cloud, in addition to on-premise deployments. This enables policy-based access to the cloud and data center applications. VeloCloud's SD-WAN leverages the economics of the cloud to offer a SaaS-like subscription price model to ease adoption and pay as you grow.To learn more about the VeloCloud and Matrix Networks Partnership click here.