Hospitality Solutions
- Powered by Matrix Networks
Why Matrix for your Hotel/Motel/Resort?
Matrix Networks is a recognized leader in Hospitality Technology. We began selling and supporting our Hotel customers with the Mitel Business Phone System from the very beginning of our existence in 1984. Through the next 15 years we served many types of businesses, but Hospitality remained a passion for our team. As the industry changed wireless internet became an increasingly important amenity, but it was hard to deploy, complex and support was abysmal. Our clients asked us if we could help them deploy and support this new technology and our wireless division was born!
Legendary Experience
Our Pro-Techs have been installing phone systems and wireless internet services for more than a thousand properties over the last 30 years. This experience ensures our clients receive a smooth and successful deployment followed by world class customer service for their guests and staff. The speed of our Pro-Techs and project management process provide deployments that have minimal disruption and leave our clients pleasantly surprised. We believe in our products and engineering and even back it with a wireless guarantee, if our design doesn't provide 100% coverage to your hotel we will boost it with no additional cost to you.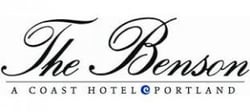 Wireless and Voice a Perfect Marriage
Matrix Network's expertise in both wireless and phone systems is an excellent pairing. Matrix Networks can not only provide you the physical equipment, deployment and support, but also the connectivity to the telephone network, cable TV and high speed data connections for staff and guest usage. This gives our clients one hand to shake when dealing with all their connectivity and guest facing equipment, a single number to dial for all support.

Ruckus Wireless
Matrix Networks selected Ruckus Wireless as our flagship wireless product with you in mind. The Ruckus product was originally designed as hospitality product, with the challenges you face in mind. Today's guests expectations are high, they want a reliable high speed connection that gives them the ability to stream high quality video, work remotely and surf the internet. Ruckus with Matrix Networks engineering is designed to provide a positive experience for every guest.

Mitel Phones for Hospitality
The Mitel phone system is specifically engineered for your hotel. Mitel's hospitality package gives you the tools you need; integration to your PMS system, scheduled wake up calls with embedded recording for customized greetings and support for legacy room phones. Mitel's IP backbone simplifies support and management while allowing our clients to take advantage of the newest cost savings technology like SIP trunking. Our thirty year relationship with Mitel gives you the security of knowing you have selected the right product and the right team to deploy and support it.
Cable TV
Matrix Networks pairs with Charter and Comcast Cable for our clients TV services. Our relationship with the largest players in the world allows us to negotiate reasonable pricing and reasonable terms for our clients. HD Cable TV is critical to the success of our Hotel partners, work with Matrix Networks to choose the correct package for your guests.
Deploying a high quality wireless solution is an important step in the right direction, but doesn't lead to great reviews without the proper maintenance and support. Our in-house support team will monitor your network for issues to resolve, provide telephone support to staff and guests that need a little help and provide patches and upgrades as necessary. The Matrix Networks' team knows the technology, but more importantly knows how to communicate with your guests and leave them smiling. Whether you are looking at upgrading your existing infrastructure or supporting what you have today, our team is here to give your guests the world class experience they deserve.
Rental Program
The wireless network in your hotel is unlike any other technology you deploy. The effects of poor wireless performance can reduce return guests and negatively impact your occupancy and ultimately your bottom line. To make certain your wireless leads to repeat business and not a negative review on TripAdvisor Matrix Networks offers a rental program that bundles technology refreshes every three years with our world class support. As part of this program you receive high performance wireless equipment every 3 years, 24/7 guest support and 100% coverage on all equipment failures and troubleshooting. Let Matrix Networks remove the worry of guest wireless internet and allow you to focus on providing the best experience to your guests.
Why Matrix Networks?
Matrix Networks is a proud Northwest based company with over 30 years of experience deploying business grade communications solutions. We understand the challenges facing today's businesses and have evolved with technology, making Matrix, the clear choice for communication partnerships. To learn more about the partners we work with and the solutions we have implemented, visit our Testimonials Page to read through success stories featuring organizations just like yours.